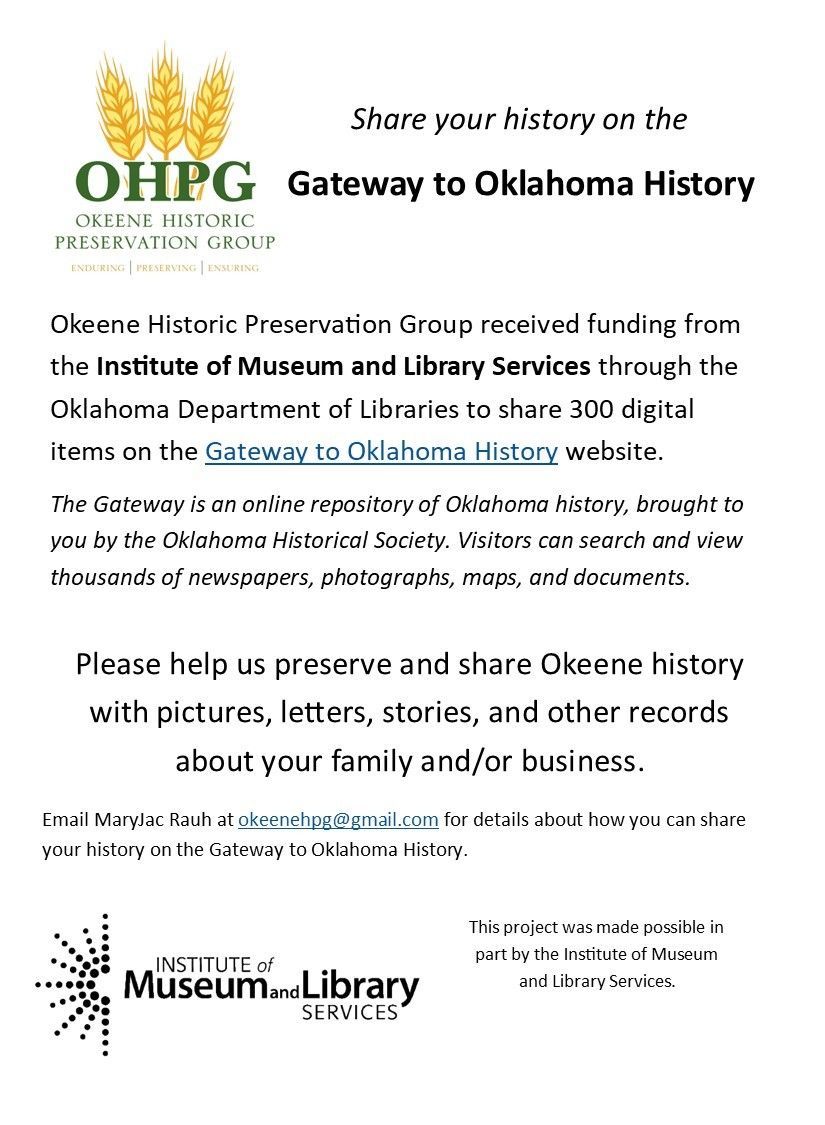 Click the following link to visit our partner page with the Gateway to Oklahoma History!
https://gateway.okhistory.org/explore/partners/OHPG/
Thank you to everyone who contributed to this project by sharing historic images and any other documents!
You can continue sharing your history by submitting the form below. 
This project is made possible by the Institute of Museum and Library Services under the provision of the American Rescue Plan Act, administered by the Oklahoma Department of Libraries. However, the opinions expressed by a grant supported outside agent do not necessarily reflect the position or policy of ODL or IMLS, and no official endorsement by those entities should be inferred.